This guitar is truly incredible for what it is. I've had a number of hollow and semi-hollow electrics over the years (Telecaster '72 thinline, Gretsch 5420T, Epiphone Sheraton, Gibson 335) and the Dockstar takes a lot of the features that I love from all of these guitars and puts them together in one great package for a much more affordable price!

I had been on the fence about ordering a dockstar koa for a long time and I couldn't bring myself to spend the money without playing one first. My wife decided to surprise me for my birthday a few months ago and ordered me one. (Yes, she's amazing)

The set up out of the box was solid, and I only had to make a few very minor adjustments. Overall the guitar feels, looks, and sounds amazing. I am considering replacing the pickups in order to get a little extra something out of the guitar, but that being said, the stock pickups do a great job for the average enthusiast.

Freddy provided a first class customer experience from start to finish. He was able to rush the order for my wife so that the guitar arrived (in Canada) by my birthday, and he kept her in the loop every step of the way - thanks Freddy!
Guest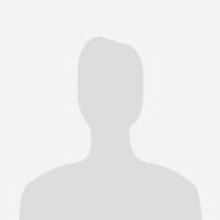 |
6/8/2017 9:00 AM
Was this review helpful?
(

1

/

0

)