I'm not a major expert on thinline hollowbodies, nor do I have a 'Doc G2 on hand to compare this to, but I'll say this -- the Reprise is a winner, and in more than one way. I got my Reprise mainly for the purpose of recording, so while feel and looks are often major considerations for a lot of guitar buyers, the most important factors for me were sound quality and intonation. Both are beyond excellent. I ordered mine with maple top, spruce back, mahogany sides -- all visually beautiful pieces of wood, and resonant as well. Excellent tiger striping on the top with very few, if any, inconsistencies on any part of the guitar (on the headstock "wing," it has a small cut of maple which is much flamier than other parts of the neck, but it adds charm, and it isn't a problem, not that anyone other than the player would notice anyway). Certainly the factory that does the wood work knows what they're doing and are careful in their choices of using only quality cuts.

I can't speak for those with the standard Seymour Duncan '59 pickup configuration, as I sourced a set of original NOS Schaller Golden 50s (which Freddy kindly installed for me instead), but mine sounds truly awesome (from what I understand though, there's essentially no difference between Golden 50s and Duncan '59s anyway). I have never loved the sound of a coil-tapped humbucker as it tends to sound dinky and nothing like a normal single coil, but in this case, the feature actually works very well and musically. Between all of the serial, parallel and single coil combinations available from the two pickups, you really get a great range of available tones, from thick and mean Les Paul vibes to pretty, gentle, delicate detail and anywhere in between. Regular humbucker configuration is sort of my favorite just because it sounds most familiar and most aggressive, but the other options are totally useful and not to be dismissed.

Out of the box, the feel was a 10/10 (this thing feels like a quality instrument AND arrived set up wonderfully on top of that) and the intonation was a 9/10...so I nudged the bridge not more than half a mm. After spending a week being shipped across the country, I expected to have to do this to a solid wooden instrument -- and now the intonation as close to spot on as any guitar is ever gonna get. Better than I expected. Not to mention, the bone saddle is split into two saddles and does not have the adjustability that a tune-o-matic has, but it doesn't matter because it doesn't need it -- the intonation is great anyway. EXCELLENT fret work as well....Feels great running up and down the neck, super smooth, none of the notes fret out anywhere and everything rings 100% clean. This is one of the giveaways that this isn't a toy and that some serious care was put into building this instrument. I have about 15 other pro-quality electric guitars and only one of them (a Custom Shop Gibson that cost 4x the price) plays as cleanly and as in-tune as this Reprise.

I only have one other hollowbody electric, a 50s Gibson ES-225T (also a thinline), and this Reprise is an excellent alternative to that as it's similar in basic design and size yet also very opposite. Whereas the Gibson has an old, mellow, smokey sound with its mahogany neck and shorter scale length, the Reprise's Fender-esque maple neck and scale length make for a much crisper, clearer, more solid tone...also has a tad more of a Strat/Tele-style feel. The Reprise is really a great merging of two different guitar styles -- slightly Gibson-esque in it's pickup arrangement and hollow body build, but then slightly Fender-esque in its body shape and neck as well as its snappy tone.

Nitrocellulose lacquer finish on the Reprise, thankfully. Nitro is the only way to go if you want an instrument that vibrates to it's full potential, imo, based on all the guitars I've played and all I've researched. I have a feeling there's some plasticizers in the lacquer, so it might not ever get that crazy weather checking that nitro is known for, but that's pretty much par for the course in 21st century nitro finishes...Still way better looking, feeling and sounding than those thick poly finishes.

I've had the guitar for about a month and really only have two minor gripes: The more modern-style nitro lacquer rather than that thin nitro found on vintage guitars, as mentioned, and the tailpiece. There's nothing wrong with the tailpiece actually, not as far as I can tell, just that in comparison to the rest of the guitar, and in comparison to some other high-end hollowbody jazz guitars of a similar design, it looks to be a bit lower quality. I've seen more elegant-looking tailpieces is all I'm saying. Regardless, I can't find anything wrong with what comes with the Reprise. It holds the strings in place, it looks and feels totally sturdy and it appears to be made from a nice piece of wood. The guitar resonates wonderfully, so I think this is purely a visual thing, to my eye.

While the Reprise isn't a cheap guitar, it's actually a very fair value and a quality instrument. Sounds and feels great and certainly isn't slapped together...it appears that the Reprise is built with care at all stages of the construction process. If you want a Languedoc, but don't want to wait years and years and/or don't want to drop absurd dough (IF attaining one was even possible), the Reprise is your best bang for the buck that I'm aware of. Alternatively, if you're not after a Languedoc but just want a great guitar for most styles of music...Reprise, also a good choice. If you want mellow, woody, open and breathing jazz tones, it's there. If you want some ultra-clean, pretty, bellsy vibes, it's there. If you need a guitar for an R&B gig, the Reprise will more than pull through. If you want some mean and dirty rock, it's there too.

Oh yeah, added bonus: 24 frets, for those who like to climb the fretboard endlessly...and not just 24 frets -- 24 nice, clean, smooth, useable frets. 2nd added bonus, the Reprise sounds nice acoustically and is great for practicing or for jamming unplugged.

Thank you Freddy and all at Phred Instruments! Love my Reprise!
Ari Raskin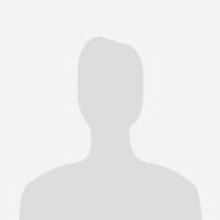 |
11/12/2021 1:01 AM
Was this review helpful?
(

0

/

0

)