Introduction
Back in the mid 1990s, When I bought my first electric guitar, I spent time researching and thinking about which electric guitar I'd get, and I didn't pay much attention to which amplifier I should purchase. At the last minute, I chose a 1x10" used Rickenbacker combo amp from the musical instruments store. When I got home, I plugged the guitar into the amp which had no reverb, and no overdrive or distortion channel. It did have vibrato, though. After a few months of playing through this amp, I purchased a Zoom digital multi-effects pedal board and spent the next couple of months learning how to use it while dialing in tones for chorus, phasor, flanger, distortion, auto-wah, and reverb.
With my amp and mult-effects pedal eventually dialed in, I was all set to bring them to my first garage jam session. When I arrived, I noticed the two other guitar players had a 2x12" combo amp and a 4x12" half stack with a head unit. It was the mid 1990s, and half stacks with head units were very popular, and also extremely loud, large, and heavy to carry around. Very quickly, I learned that my 1x10" combo amp could not compete with the power and volume of the 2x12" combo and 4x12" half stack. I went home that day and did some searching for a used half stack and found a Carvin 100 watt, all tube head unit with a 4x12" half stack. This Carvin amp was super loud and had lots of clean headroom. I brought it to my first gig, and then my second and third, and after a few more it became clear that a 2x12" combo amp with wheels would be easier to carry around.
I sold the Carvin half stack and bought a Crate 2x12" 100 watt hybrid amp, it had a couple of pre-amp tubes with a solid state power amp section. I only used the clean channel on the amp and purchased a bunch of analog pedals to replace the digital multi-effects pedal board. This setup would last me for years, and with an EQ pedal, I was able to shape the tone quite nicely.
Fast forward to 2019, and it's time for a new guitar amp. But this time, I'm going modular with a separate pre-amp, separate power amp, and separate speaker cabinet. The sound of a Fender Twin Reverb amp became a point of reference, as I had played through them at rehearsal spaces, and have some of my favorite guitar players. However, my checklist has the following requirements: light weight, easy to move around, loud, lots of headroom, and good clean tone.

Pre-Amp
For the pre-amp section, I chose the Kingsley Maiden BF tube pre-amplifier. Based on the classic Fender Blackface design, this powerful little preamp is powered by a 9V AC adapter and fits nicely on a pedal board. The Maiden BF features controls for Volume, Master, Treble, Middle and Bass, as well as a 3-way bright switch (labeled Mode). In addition, pulling up the Midrange pot activates a mid boost. Kingsley also makes a version of the Maiden based on the clean channel of a Dumble ODS type amplifier. This version they call the Maiden D.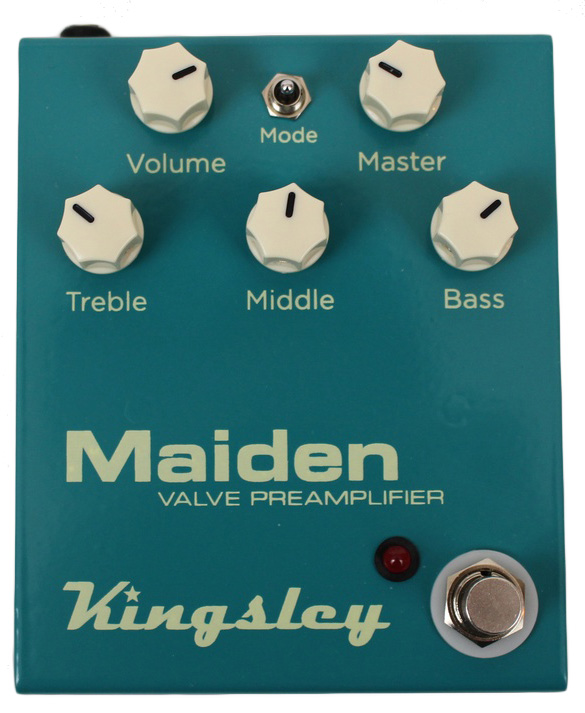 Measurements: 3 7/8" wide x 4 ¾" deep x 2.56" tall
URL: http://kingsleyamplifiers.com/products/pedals/65/

Alternative Consideration: Sarno Music Solutions SMS Class Tube Pre


Alternative Consideration: Shiftline Twin MKIIIS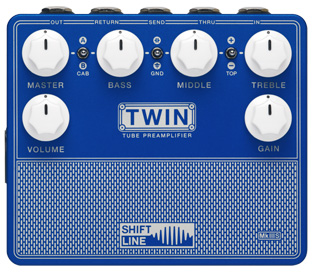 Power Amp
For the power amp section I chose the Seymour Duncan PowerStage 170. There's a nice demo of the Maiden BF going into a Seymour Duncan PowerStage 700 (The bigger/louder version of the PowerStage 170). The PowerStage 170 is a 170 watt Class D amplifier with a 3-band global EQ and a large volume knob, plus it's small enough to fit on a pedal board. It has one input and one output to connect to a 4-16 ohm speaker cabinet.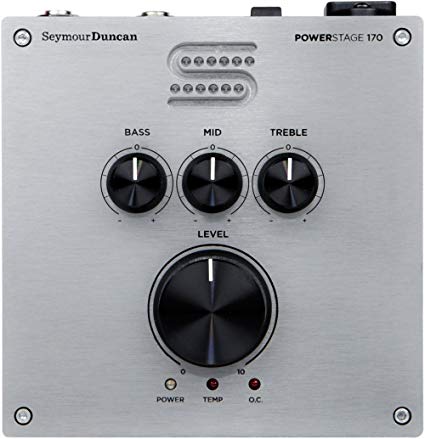 Measurements: 5" x 5.24" x 2.84"
URL: https://www.seymourduncan.com/power-amp/powerstage-170

Alternative Consideration: Quilter Tone Block 201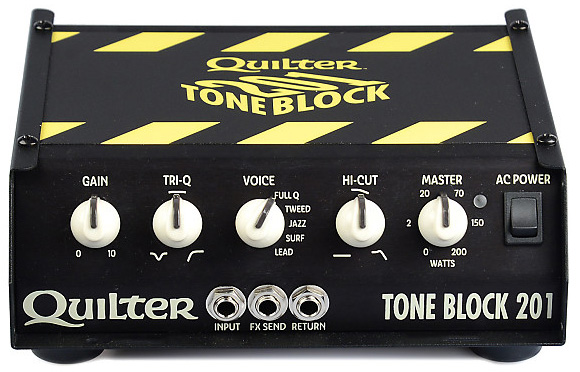 Speaker
For the speaker I chose a Beyma Liberty-8, 12" speaker, because it's advertised as sounding similar to a JBL E-120 speaker, considered to be one of the best speakers for guitar amplification. The Beyma Liberty-8 can handle up to 300 watts at 8 ohms, which should be a good fit for the PowerStage 170 amplifier.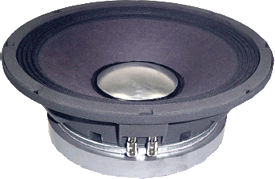 Overall Diameter: 12.28"
Cutout Diameter: 11.18"
Weight: 22 lbs
Alternative Consideration: Ted Weber California 12 Ceramic 80 Watt speaker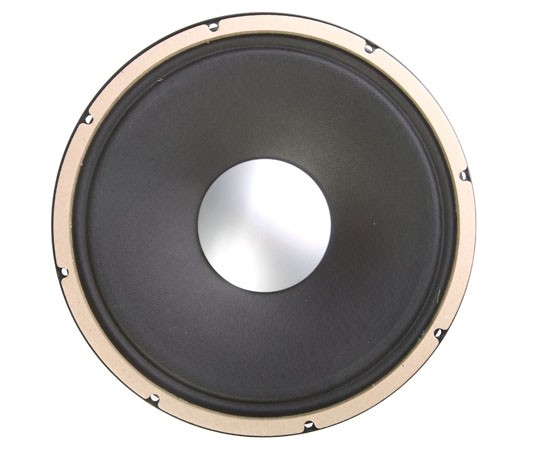 Speaker Cabinet
For the speaker cabinet, I chose CaseOutlet's 1x12" solid pine, raw wood, speaker cabinet. It has the option to be open or closed back. The price is nice, and it can be finished or left as raw wood.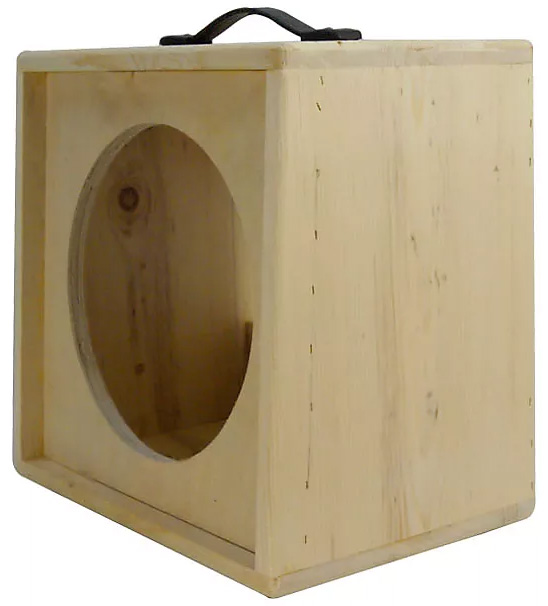 Measurements: 16"W x 11.25"D x 16"H.
Weight: 12 lbs
URL: https://reverb.com/item/3583066-1x12-solid-pine-raw-wood-extension-guitar-speaker-empty-cabinet-g1x12st-rw

Alternative Considerations: Didn't consider any.

Total Cost
The total cost of this modular setup (not including shipping) added up to approximately $1,054.
Here's the breakdown in pricing:
Kingsley Maider BF: $335
Seymour Duncan PowerStage 170: $399
Beyma Liberty-8 12" speaker: $220
CaseOutlet 1x12" Cab: $100

Kingsley Maiden Demo

What's your setup?
Post in the comments below or discuss on our Facebook page.