I saw Karl Denson's Tiny Universe for the first time last year. DJ Williams, one of their guitarists, was playing a Gibson 335. Outstanding show, and I was embarrassed that I had missed out on these guys for so long as I have known about them for years without seeing them play live. After that show the Gibson 335 was on my list of guitars to obtain someday.

About one year later I saw them again. This time, DJ was playing something I had never seen before. He absolutely melted my face clear off my skull several times during that show. I really wanted to know what it was, so after the show I approached DJ to inquire. I asked him what he was playing, and he grabbed his Tella and said, "This is my Phred Tella, my signature model." He took the time to talk to me about it despite needing to tear down his rig. I was MOST appreciative to meet him, shake his hand, and check out his guitar! Such a cool experience.

About ONE week later I purchased my Tella with the same upgrades as DJ (USA re-wiring upgraded electronics, '59 Seymour Duncan pick ups, Schaller M6 tuners, and Gotoh Tune-o-Matic bridge). I really cannot express how much I LOVE this guitar. I have been playing a PRS Custom 24 for 20 years now and I am liking this guitar MORE!! Definitely playing it far more often than the PRS. Those '59 SD pick ups get nasty when you dig in. The sustain is terrific and the split coil feature is very nice. The guitar plays like a dream, stays in tune, and is absolutely gorgeous. I really could not be happier with my purchase of the Phred Tella (DJ Williams Signature Model)!
James Weston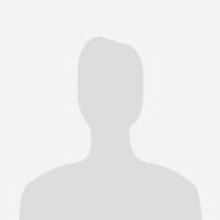 |
5/30/2018 10:09 PM
Was this review helpful?
(

0

/

0

)